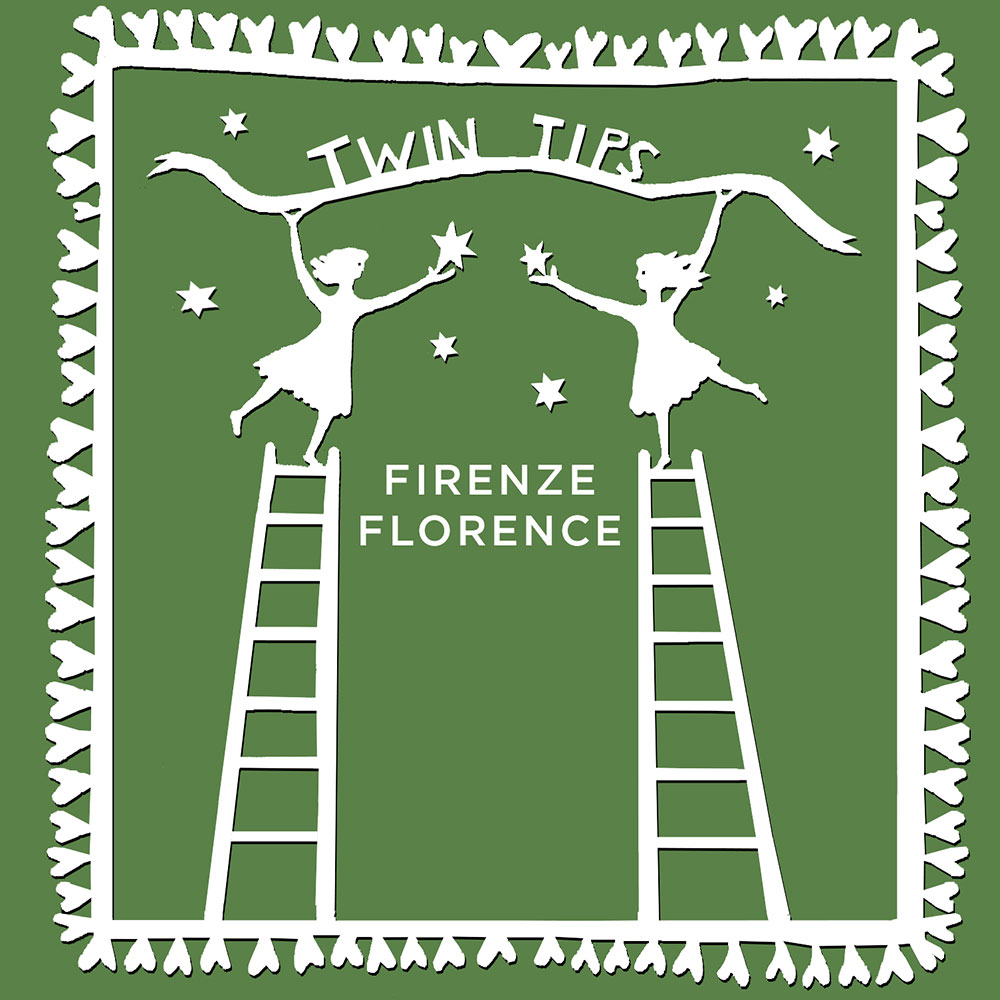 Florence wouldn't really be FlRENZE the way we know it without BETTY SOLDI.  She showed us the way to all the hidden delights  and also why the obvious attractions have become 'oh so  attracted'.  She comes from a Florentine family who have made fireworks for generations- she creates her own sparkling firework through her calligraphy. Our collaborations with her have led to so many wonderfully creative moments. Her shop & COMPANY is a great place to catch some of what goes on around her – or get to  own an item of her pure poetry.
A place to 
WRITE
 & go 
GRAPHIC
Calligraphy & Design Studio Objects & Furniture 
BETTY SOLDI & MATTEO PERDUCA 
Via Maggio 60r Firenze 50125 Italy +39055219973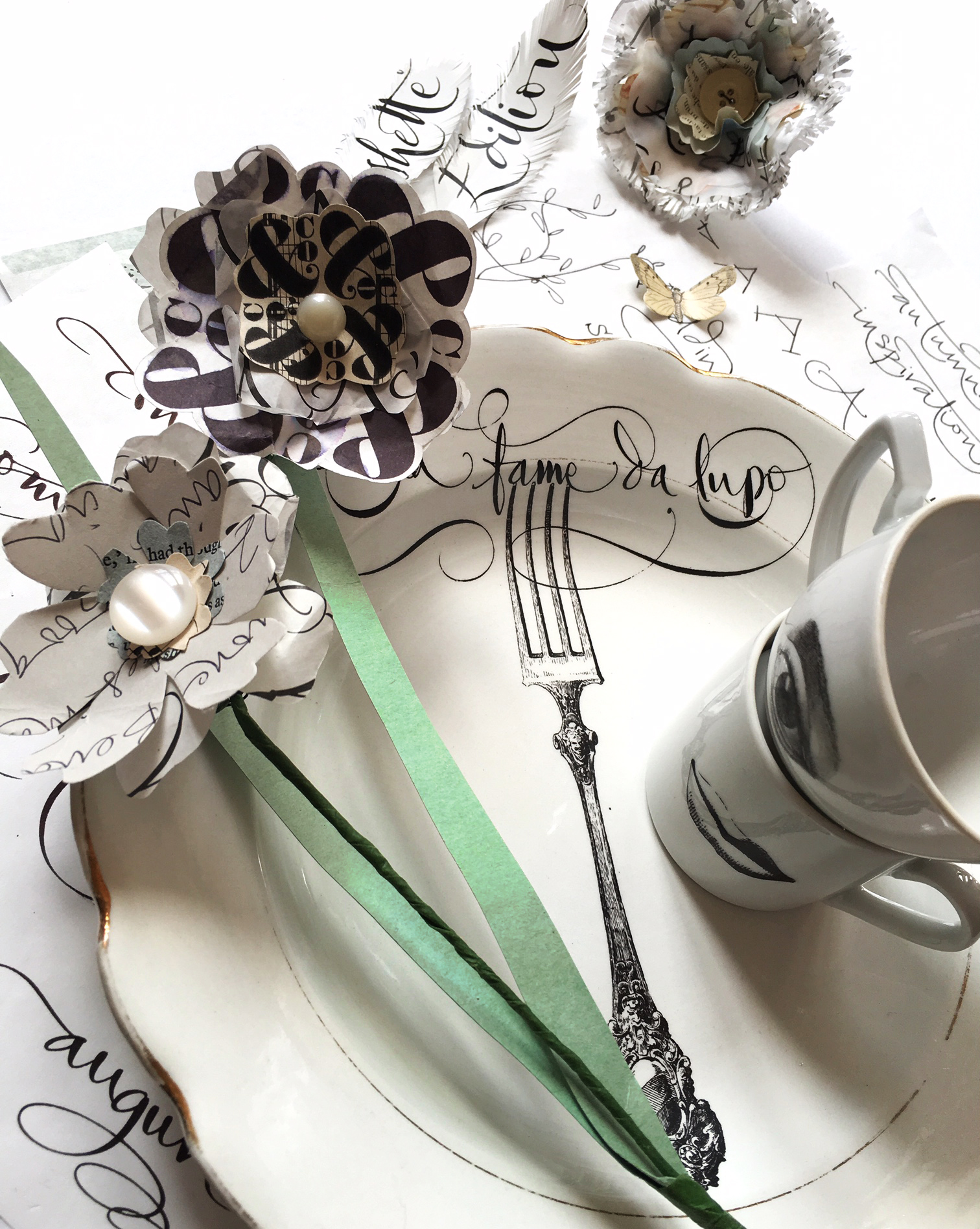 A place to go VINTAGE 
Boutique Nadine
Lungarno Acciaiuoli 22r
50123 Firenze
Once you've been there and fallen for one of their carefully seleted vintage/ second hand items mixed with contemporary clothes that are reasonably priced – you come back with an 'urge' to discover another vintage bargain. Silky shirts and a great CELINE top in our wardrobe come from here.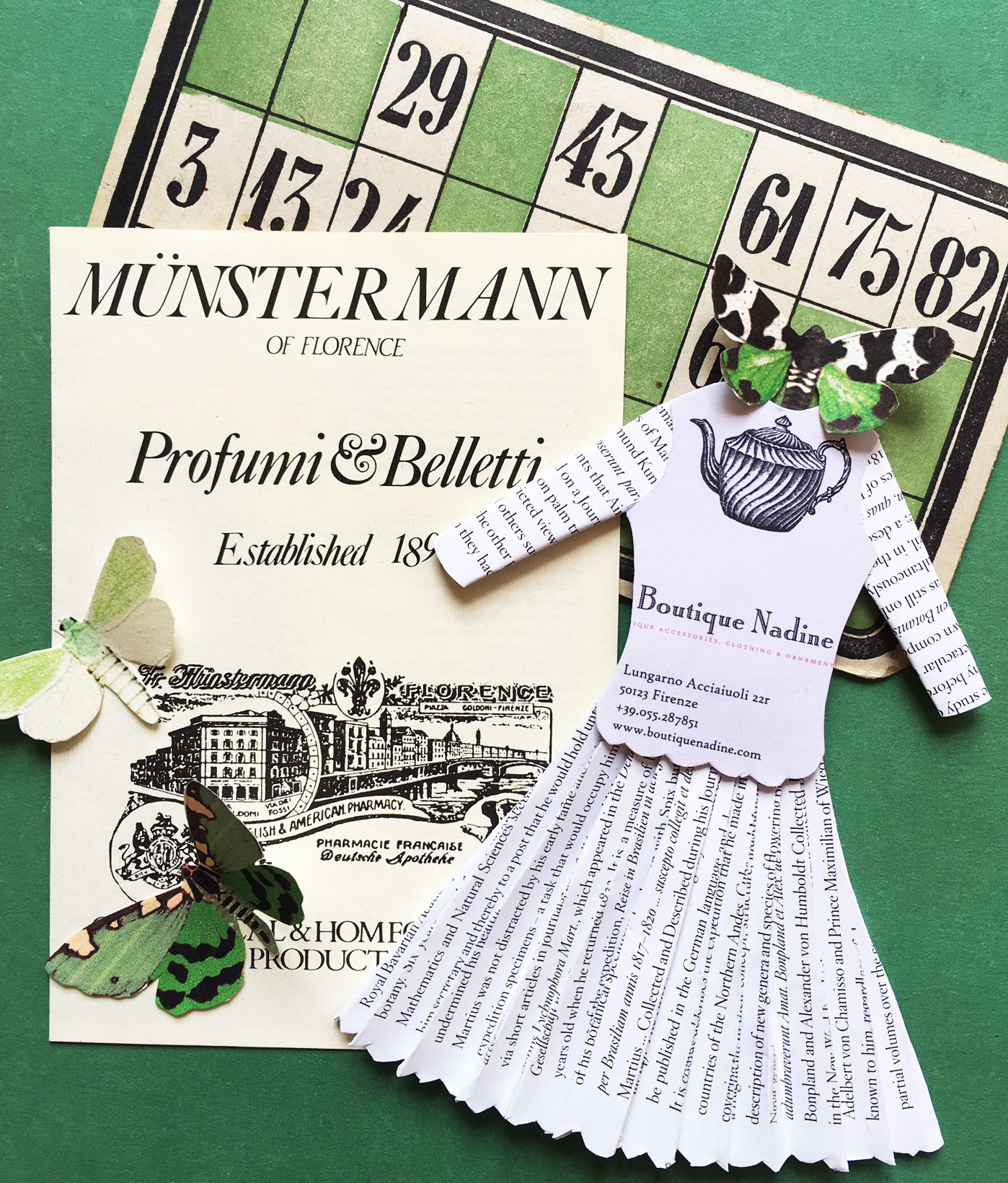 A place to go all SILVERWARE
Via Porta Rossa
Phone: 055 289094
Email: info@pampaloni.it
www.pampaloni.com
Pampaloni makes you flutter with silver poetic delight.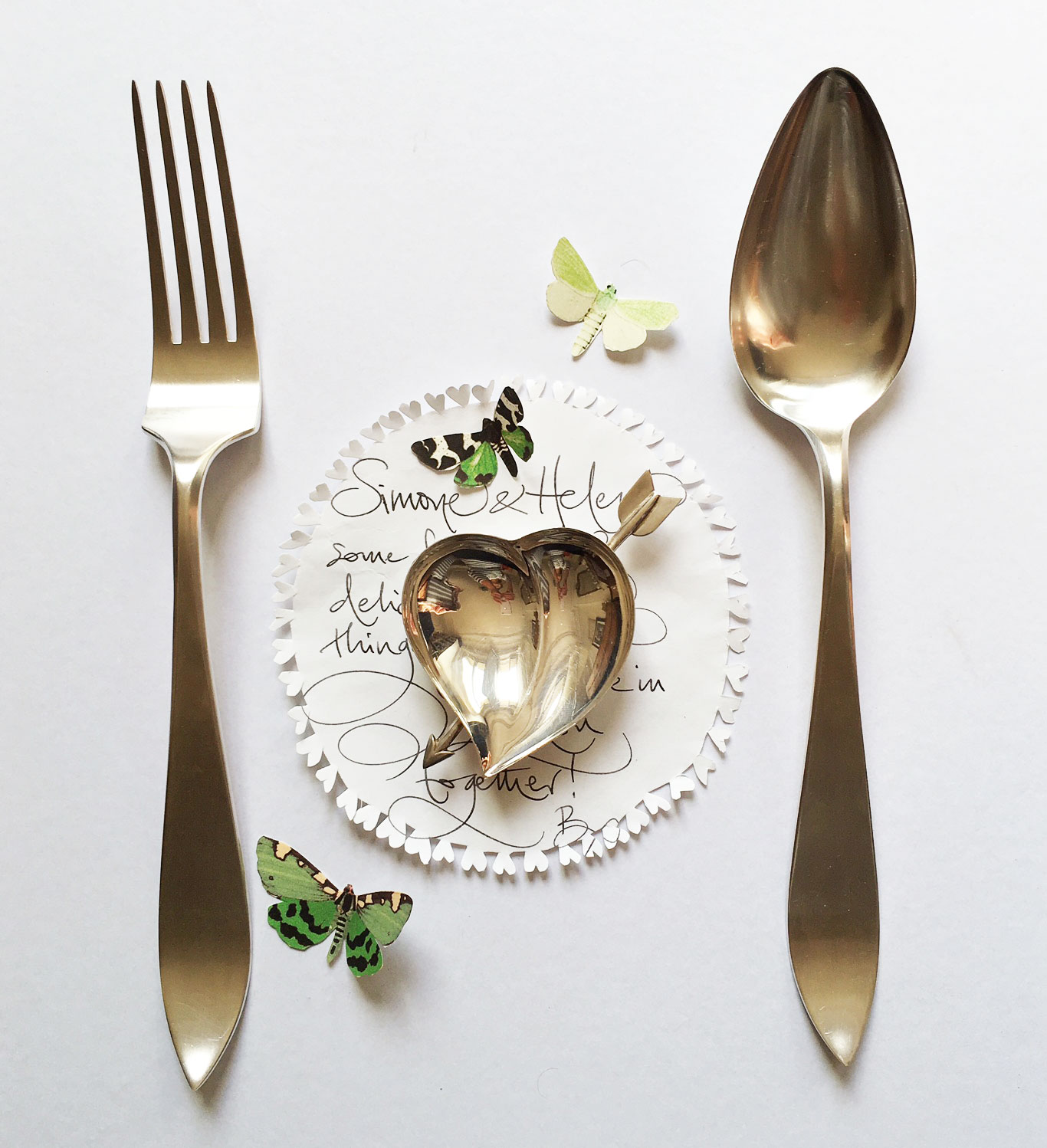 A place to shop DELICATELY
LOCCHI
10, V Burchiello
50124 Firenze ( FI)
tel.0552298371
laboratorio@locchi.com
Where you can buy beautiful handmade glass (remember that you can almost get everything engraved with Betty Soldis' calligraphy !
Being it a mirror, glasses, or paperweights etc. Our favorite vase of the moment is a GLO GLO- as this is the sound it makes when you empty the water out of it ….




A place to LUNCH and DINE Healthy and light
5 e Cinque 
Piazza della Passera, 1, 50125 Firenze.
Purely good vegetarian, organic and our favorite "everyday/evening" spot to dine. You can get delicious ice cream opposite at Gelateria Della Passera  also on Piazza Passera.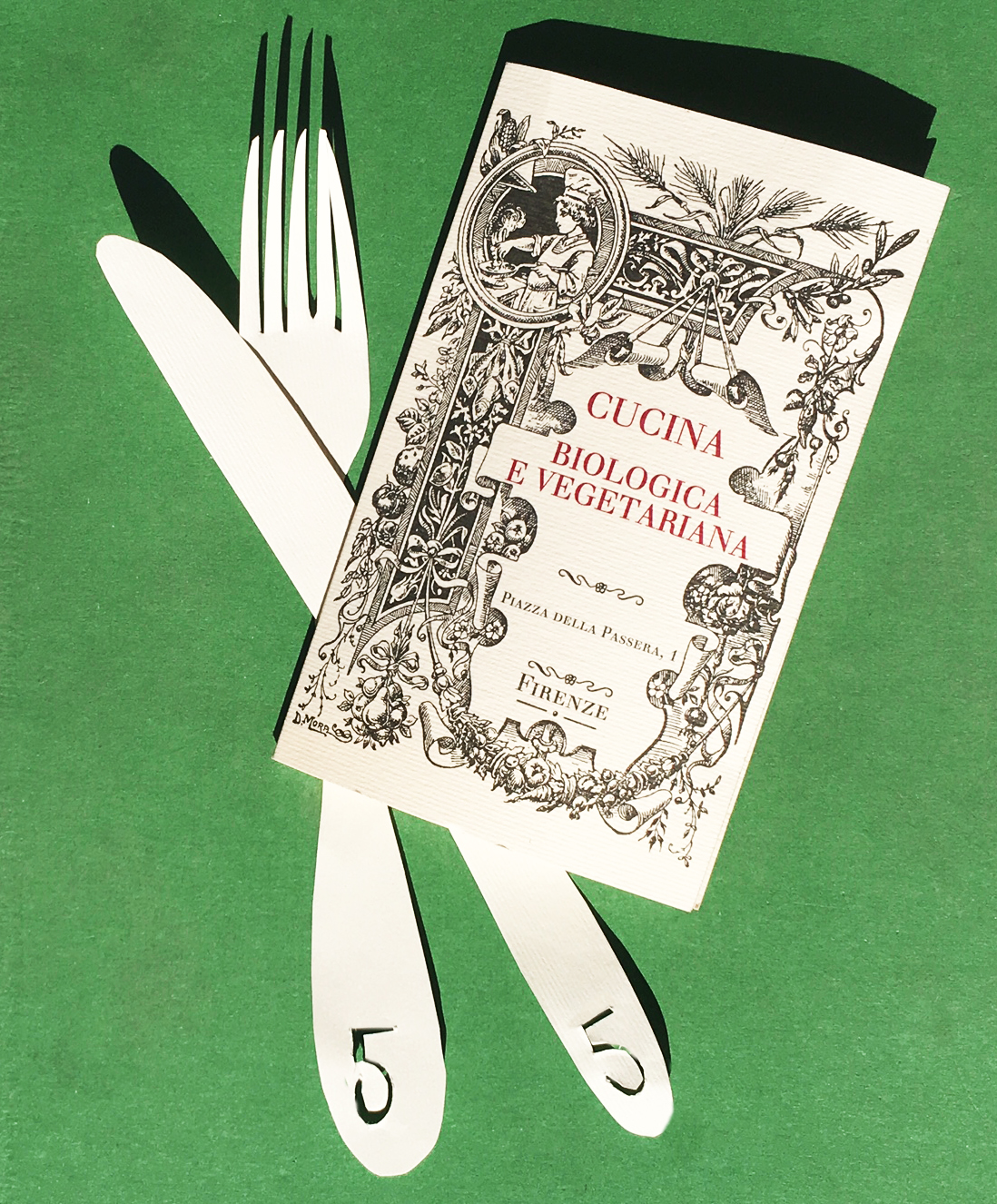 A place to EAT 
Sostanza-Troia
Via del Porcellana,25r.- tel.055212691
50123 FIRENZE
Sostanza is a small restaurant that captures all of Italy's charm. The food is honest and simple. We had the BEST white beans ever, a heavenly side dish, the omelette with artichokes 'e sempre valide' ( is 'still valid- meaning remains a winner') and the dessert speciality 'fragole di bosca'  with merengue is worth breaking any promise you might have made about not eating too much – just do it ! 
The service is friendly and the decor oldfashioned ITALIAN- when asking the waiter who the footballer, in the black and white photo on the wall of 'fame' is,  he replied : oh that is the man married to my mother ….. I guess that makes him my father. 
We arrived dressed alike Helene sat down and I had just gone to the toilet which you get to through the kitchen – there's certainly nothing to be ashamed about here, with a big chunk of meat( they are renowned for their steaks) on the chopping board – vegetables that looked like they came from their own garden and pride from the cooks who dare you to find anything not worth looking at, and when I returned to our table the waiter, who hadn't noticed we were twins, said:  I though I had already taken your overcoat,-sorry,- here let me — I said you probably took my sisters, he had a hard time recovering but treated us so well and doubled his attention to compensate for his double take- 'mistake'.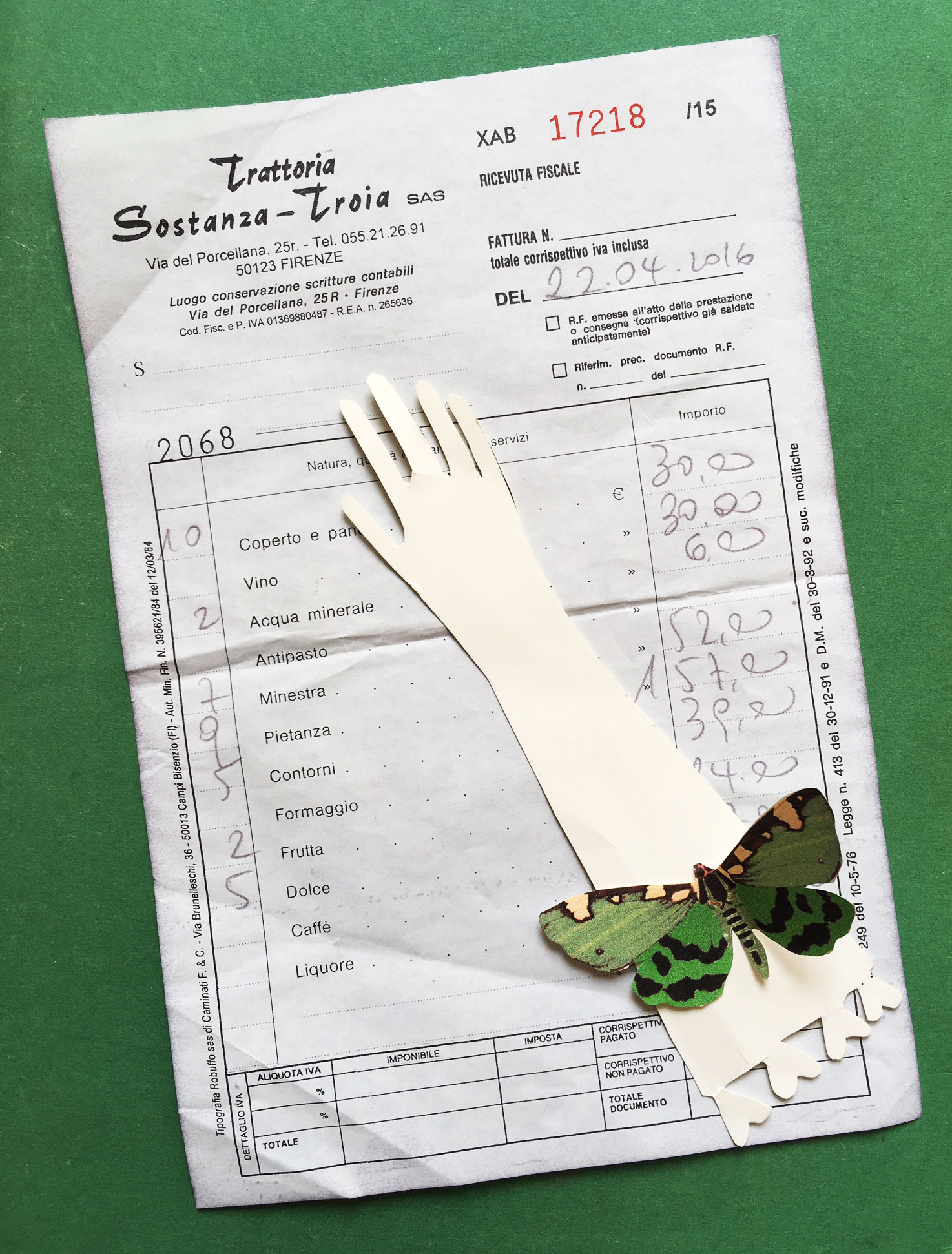 A place to go all
SWEET
RIVOIRE dates back to 1872 and has quite naturally become an 'institution' in  Florence, it's a great place to get delicious chocolates as presents or have your coffee and sweets before or after visiting the Ufizzi & with a great view of DAVID. 
Piazza della Signoria, 5, 50122 Firenze, Italy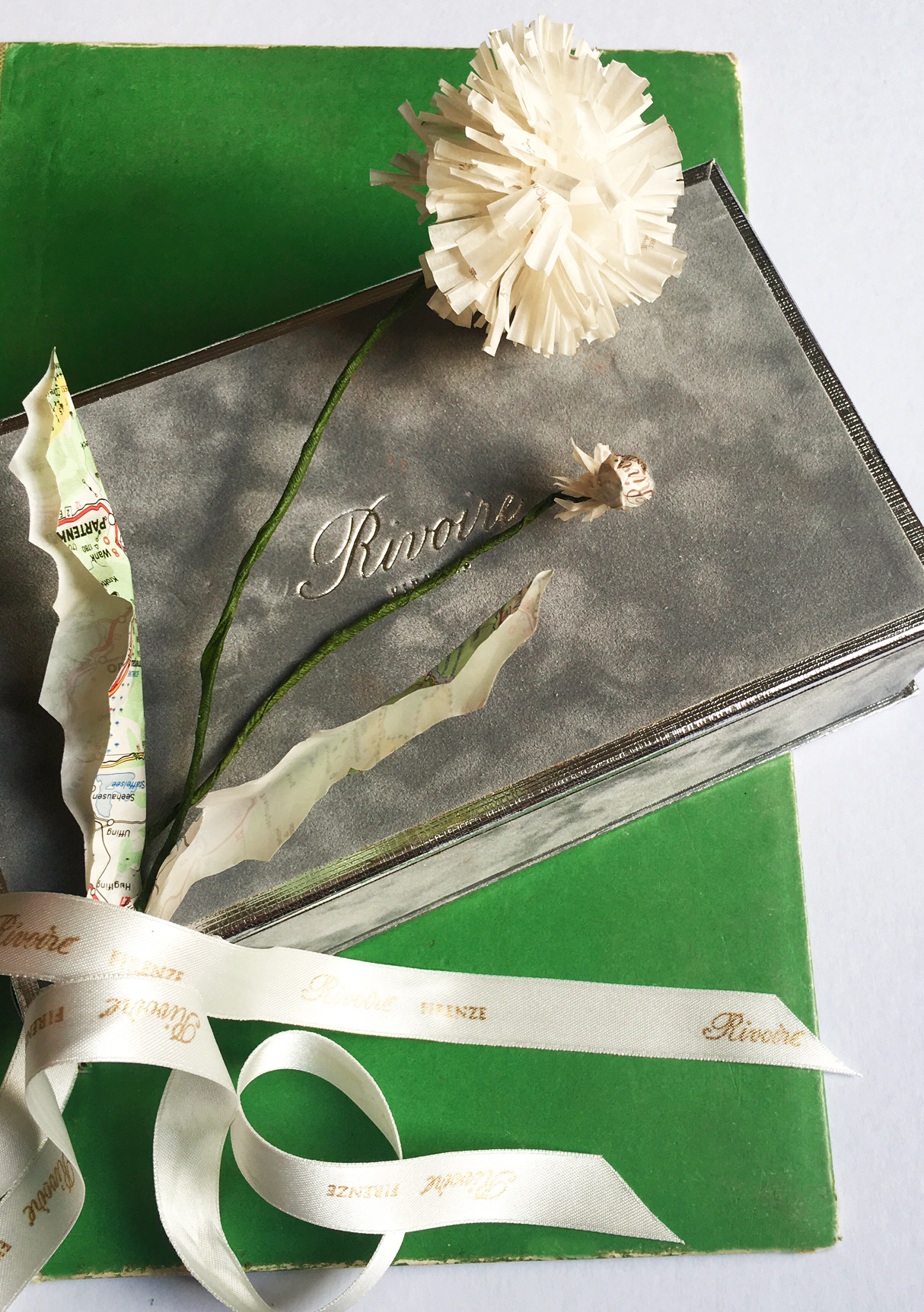 A place to 
WALK
 ……
Florence lights up in the evening, in broad daylight with tourists everywhere it can even look a bit shabby, but late afternoon and evening it becomes absolutely magical . So weather permitting walk along the ARNO either after dinner or before, when all is lit up…. perhaps  wander off to get an ice cream at
La strega Nocciola ,http://Via de' Bardi, 51/red, 50125 Firenze, Italy
 if you need to have a purpose for the walk.
A place to SLEEP ?
  SOPRARNO
Via Maggio 35, 50125 Firenze, Italy
We were asked by Betty Soldi and her husband Matteo Peducca,
who are also in charge of Adastra  Hotel particulier, to help out with a room at the' SOPRARNO' – all of the 10 rooms ( expanding with another 2 rooms) are completely different and 'ours' was a smaller one with no view- so we created the view of Florence on the Mezzanine  all cut out in PAPER. When you are lying in bed you look up at a skylight of Florence and with folded books above your head to give you sweet and clever dreams.